Hänel Lean-Lift® – intelligent storage
Vertical technology – simply brilliant
The Hänel Lean-Lift® – the original with the profile wall
The Hänel Lean-Lift® is the intralogistics solution for nearly every branch of industry – worldwide. The Hänel Lean-Lift® is the logical compliment to the time-proven Hänel Rotomat® principle. The automated 'high-bay warehouse in a cabinet'
The Hänel Lean-Lift® – storage rationalization and protection in one system: At the center of this closed system is a computercontrolled positioning lift – the 'extractor'.
In front of it and behind it are the storage shelves. This is where the articles are stored in containers in height optimized positions. The storage locations are accessed automatically under electronic control by means of the extractor, which stores or retrieves the requested container. The goods are then delivered to the retrieval area at the correct ergonomic height.
This ingenious principle finds applications in a wide variety of industries. Used in the medical technology and electrical engineer- ing sectors (for which ESD versions are possible) and also in the automotive, aircraft and pharmaceutical industries or in mechanical engineering, the mail-order and wholesale trades – the Lean-Lift® is the ideal buffer, production or tool storage system, to name but a few applications that demonstrate its versatility.
Our specialists would be happy to show you references from your line of business – just send us an inquiry.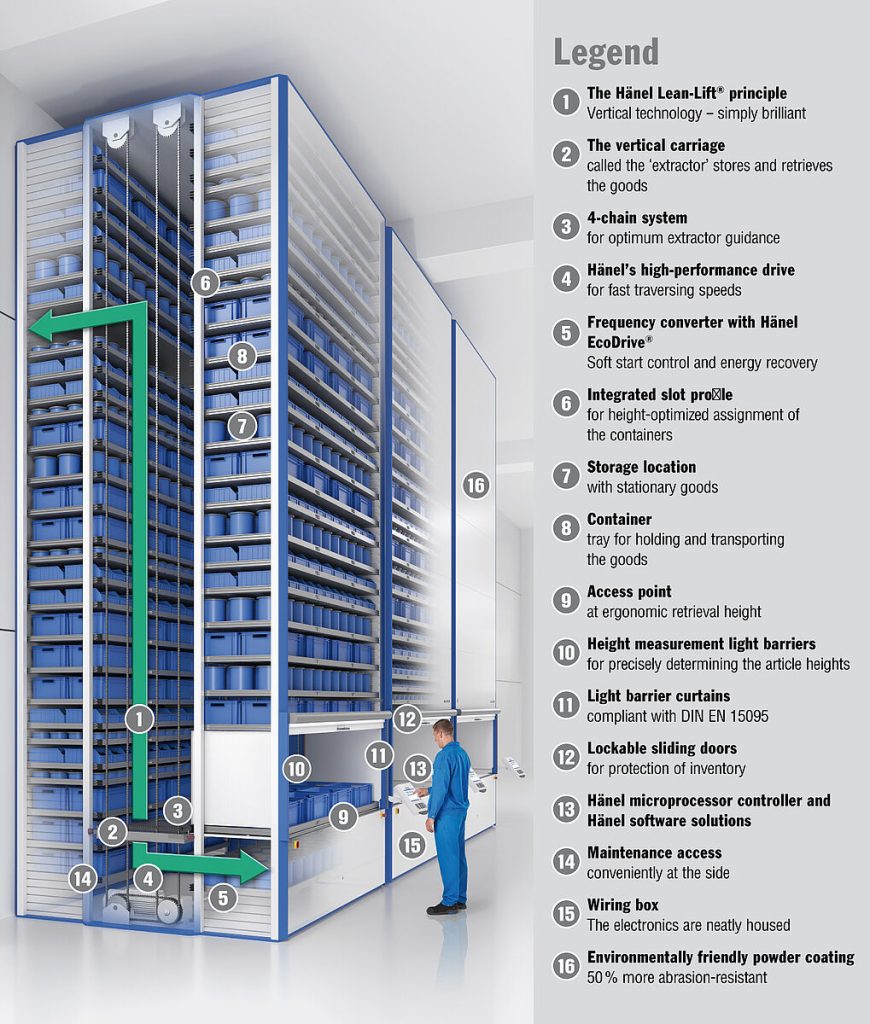 We've thought of everything
Practical, variable, ergonomic
The Hänel Lean-Lift® system offers unlimited variation possibilities
Each Hänel Lean-Lift® can be used as a stand-alone system. By adding other Lean-Lifts® you can expand or alter your storage capacity at any time without any problem.
Making maximum use of the available space
Hänel Lean-Lifts® can be installed next to each other and even span several building levels, with multiple access points one above the other. This creates the maximum possible storage space on a minimal footprint. Height changes can be made post-installation using solid slotin joints with plug welds. The Hänel service team also takes care of relocations quickly and reliably.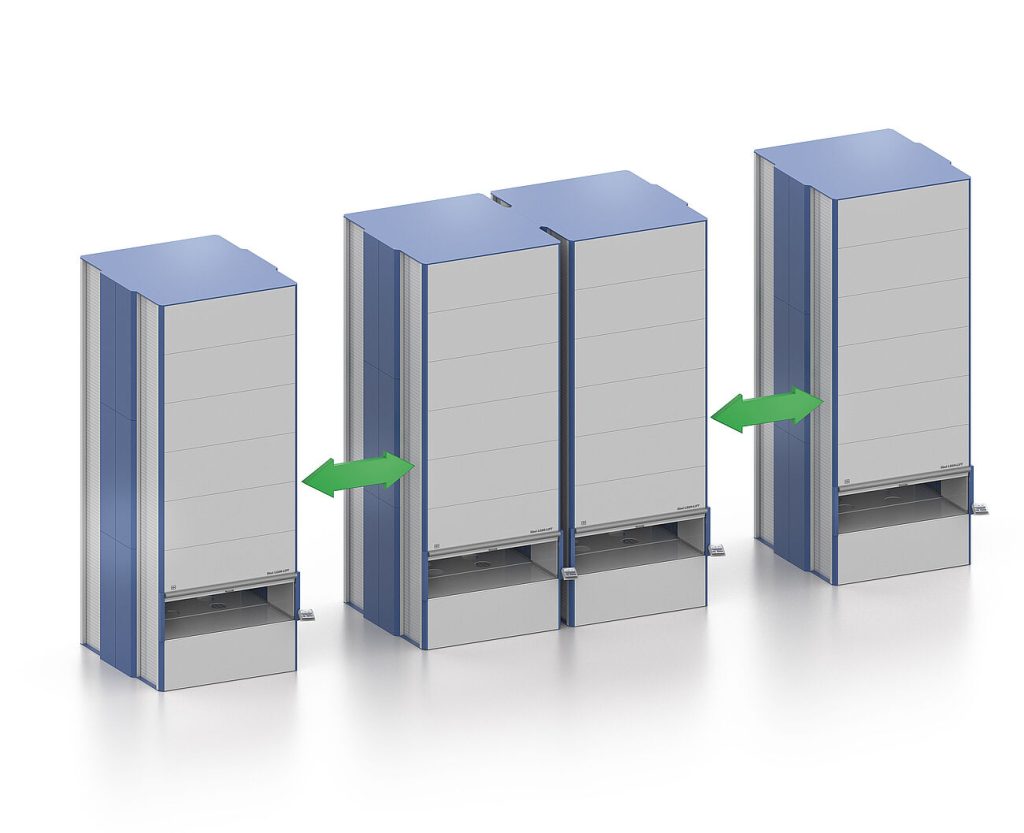 The pluses
Every square meter is optimally used – the essence of economic efficiency.
Easy adjustment to operational requirements.
More than one person at a time can operate the lift and process jobs.
Improvement in storage management.
Greater flexibility with step-by-step expansion.
Clearly definable and manageable investment.
 Each Hänel Lean-Lift® can be used as a stand-alone system. The store is   gradually expanded by adding further Lean-Lifts® as needs grow. The   Lean-Lifts® can even be combined to span several floors